Home Information Packs (HIPs)
Suspended - No longer required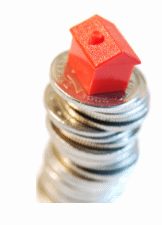 If you're buying or selling a home from 1 August 2007, you will need to know about Home Information Packs.

Sellers: will need to have a Pack before they can put their home onto the market
Buyers: the Pack will offer them essential information about the property they wish to buy.
What's in a Home Information Pack?
The Home Information Pack contains important information that buyers and sellers need to know. From 1st August 2007, anyone marketing a 4 or more bedroom residential property, or their representative, will be legally required to have a Home Information Pack and make it available to potential buyers of the property. This was extended to include minimum 3 bedroom properties on 10th September 2007 and all 1 and 2 bedroom properties to be included from 14th December 2007. There are exceptions and Thomas Estates can advise sellers.
For sellers, providing a Pack up front should reduce the likelihood of any nasty surprises in the selling process that could delay the sale, as buyers will be able to make informed decisions about purchasing their home.
For buyers, the Pack provides information about properties that they are considering buying, free of charge.
What does a Pack contain?
Compulsory Documents - for example, the evidence of title that proves it's yours to sell.
Optional Documents - such as the Home Condition Report which gives buyers a clear idea of what work, if any, needs to be done to the property.
If certain documents cannot be obtained in time, sellers can start marketing with a Pack that includes minimum standard such as sale statement, evidence of title and an Energy Performance Certificate. However, the seller must be able to show that the missing items have been commissioned, and are expected to arrive as soon as practicable - certainly no later than 28 days of the property being put on the market.
The aims of the governments policy are principally:
To make the home buying process more transparent and less stressful .
Reduce the current level of 27% of UK carbon emissions that come from homes.
Thomas Estates have been prepared for the implementation of the Home Information Pack legislation since September 2006. Anyone wishing to put their property on the market can be assured that there will be very little delay in releasing the property to the open market with Thomas Estates.
The practice of instructing an estate agent to market a property immediately without a commissioned pack will be illegal. Thomas Estates are streets ahead and most properties are available to the public within days of instruction.
Sellers should be aware that the Home Information Pack is separate to the property sales brochures. A fee is payable for the Home Information Pack and can be deferred or paid up front. Thomas Estates also offer a conditional No Sale = No Fee Home Information Pack.
For further information please contact us as we are here to help you.
"the professional approach"