Making an Offer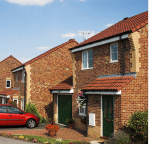 An estate agent has a duty to "qualify" a potential buyer's offer prior to submitting it to the seller. The estate agent should not impose restrictive practices, hinder, misrepresent sellers instructions or to make the buyer use any of his services as a condition to submitting the offer.
Under the Estate Agents (Undesirable Practices)(No.2) Order 1991 an estate agent must forward to his client promptly and in writing accurate details (other than those of a description which the client has indicated in writing he does not wish to receive) of any offer the estate agent has received from a prospective purchaser in respect of an interest in the land.
Under the Ombudsman for Estate Agents Code of Practice for Residential Estate Agents
It is a requirement that the estate agent must confirm each offer in writing to the seller, and to the buyer who made it.
By law the estate agent must not discriminate, or threaten to discriminate, against a prospective buyer of the seller's property because that person declines to accept the estate agents (directly or indirectly) provided services to them.
Discrimination by estate agents includes – but is not limited to – the following:
Failing to tell the seller of an offer to buy the property.
Telling the seller of an offer less quickly than other offers the agent received.
Misrepresenting the nature of the offer or that of rival offers.
Giving details of properties for sale first to those who have indicated they are prepared to let you provide services to them.
Making it a condition that the person wanting to buy the property must use any other service provided by you or anyone else.
At Thomas Estates we have always implemented these orders, even years prior to the conception of the Ombudsman for Estate Agents Code of Practice for Residential Estate Agents.
Reassuring for both buyer and seller.
An offer may be submitted to any member of staff. We are an independent mortgage intermediary with a qualified mortgage adviser and offer a free no obligation mortgage advice service to buyers and seller at any time. It is not conditional to use this service when making an offer. Remember YOUR HOME MAY BE REPOSSESSED IF YOU DO NOT KEEP UP REPAYMENTS ON YOUR MORTAGE.
It is for the seller to reach any decision on an offer, based from the information a buyer provides with their offer.
"the professional approach"