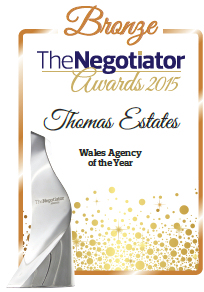 Welcome to the home page of Thomas Estates. You'll find information here about our office and location, links to property pages with internal pictures, floor plans, satellite overview, helping hints for both buyers and sellers. See the site "navigating" in above menu for detailed property search information. Select below a town location for snap shots of towns and villages we manage.
We have properties to purchase or rent covering a wide spectrum from Residential Flats to Country Residences. We have old or new, in modern or period designs for the first time buyer to the company executive. At times we also have Commercial Flats, Shops, Guest Houses and Hotels in North Wales and Coast.
We provide a bespoke residential Lettings Management and Land Agents service. We also have an in-house accredited surveyor to produce domestic Energy Performance Certificates for any seller or landlord even if not marketing with Thomas Estates.
Should you not find the property of your desire, then contact us by using the Mail Registration option or telephone your requirements for inclusion on our instant mailing of new instructions. Included your e-mail and mobile number will insure instant text messages of new instructions.